Moderatori: soulmum, Moderatori forum
Utente certificato

Messaggi: 5064
Iscritto il: 31 maggio 2016, 12:43
Keen Zhang
@mkgenie

Coming soon!


---
Utente certificato

Messaggi: 5064
Iscritto il: 31 maggio 2016, 12:43
Keen Zhang
@mkgenie
"Smile," sung by eight Chinese singers including Alex To, is part of our "Heal Wuhan, Heal the World" campaign. Listen to the preview first before the video premiere.
https://youtube.com/watch?v=iOkB3TMJaq4
Our campaign is dedicated to people who are affected by #COVID19 in the world.
---
Utente certificato

Messaggi: 5064
Iscritto il: 31 maggio 2016, 12:43
---
Utente certificato

Messaggi: 5064
Iscritto il: 31 maggio 2016, 12:43
Keen Zhang
@mkgenie
We are on the news! The Global Times : #MichaelJackson fans come together to 'Heal the World' :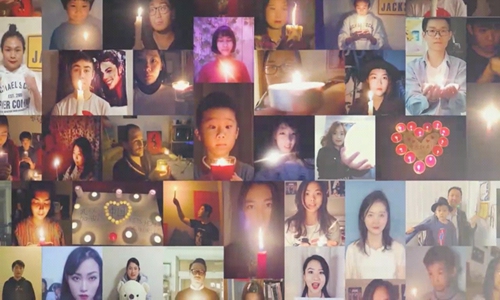 ---
Utente certificato

Messaggi: 5064
Iscritto il: 31 maggio 2016, 12:43
---