andjustice4some
@andjustice4some
Weitzman's statement on the media's claim that Robson's and Safechuck's lawsuits have been "revived".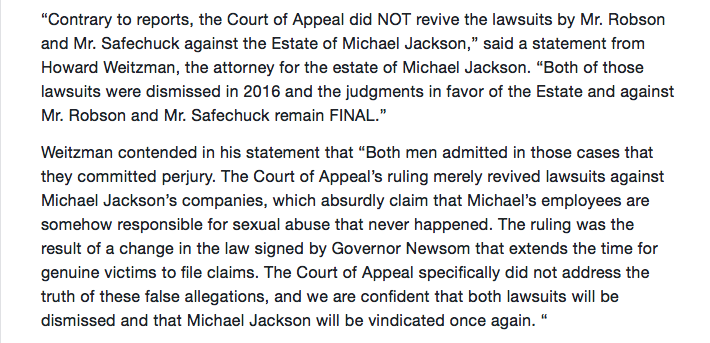 TSCM
@MJJRepository
For anyone confused about Weitzman's statement, he is referring to the original court cases filed against the estate (separate from the ones against the MJJ companies).
Neither party appealed the original estate cases, those are final. The company ones go back to trial court.